Home
›
Robotiq Products
Discussion
Back to discussions page
Collision Detection Skill

Not answered yet

/ Started by Unknown

0

comments
louis_bergeron
Posts: 94
Handy
Hi Pros,
We are pleased to launch our new Collision Detection Skill today.
It uses the data measured by the FT 300 Force Torque Sensor to define at which force and torque values a program will stop due to a potential collision. The Skill can be used to prevent any damage to robot tooling, parts, work surfaces, robots and other components with which the end-effector can collide.
You can download it
here
.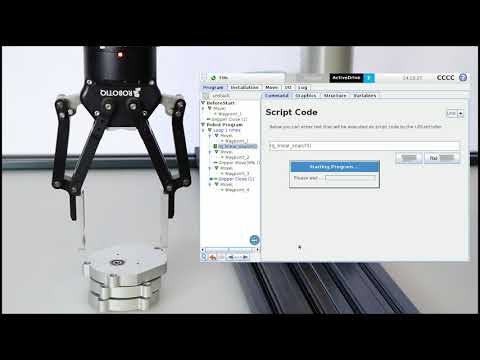 https://www.youtube.com/watch?v=LlY4ISeiO4k&feature=youtu.be
Feel free to contact our support department should you have questions:
[email protected]
.
Cheers.
Comments
Back to discussions page