Home
›
Robotiq Products
Discussion
Back to discussions page
Sneak Peek on the Upcoming Wrist Camera URCap Update for DoF Pros Only!

Answered

/ Most recent by Tyler_Berryman

2

comments
Tyler_Berryman
Posts: 122
Handy
Hi Pros, 
I wanted to take a few minutes to talk about the upcoming release for the Wrist Camera URCap! 
We've noticed that a lot of people want to use the Wrist Camera to locate stock parts for machine tending applications. For this reason, we have included a new method to teach a part to the vision system that is 3 times faster and much easier. The new parametric teaching method will allow you to input the dimensions of a simple geometric part, this means that the vision system will create a much more simple model (square, circle, ring or rectangle). The new teaching method will also have a positive impact on the processing time.
Take a look at the video to see the new teaching process: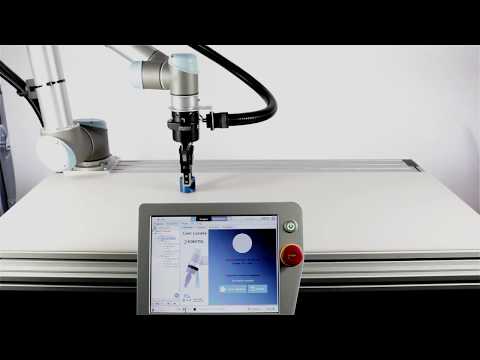 https://www.youtube.com/watch?v=NB-DUsoy6a0&feature=youtu.be
 Stay tuned, we will be posting the updated release on DoF! 
Tagged:
Comments
Back to discussions page