Home
›
Robotiq Products
Discussion
Back to discussions page
Yes, We Now Support Two Grippers on One UR Arm!

Answered

/ Most recent by Etienne_Samson

16

comments
David_Gariepy
Beta Tester Beetle, Wrist Camera URCap 1.3.0, Vacuum Beta tester
Posts: 190
Handy
...actually, we support up to four Grippers on the same arm.
Our new Gripper URCap software upgrade now includes multiple Grippers control. But that's not all!
Here is the list of new features and bug fixes on the new Gripper URCap:
Support for configuration and programming of up to 4 Grippers on the same UR arm. The Grippers can be moved all together or one at the time.

The Gripper can now be reactivated from the Installation tab.

The toolbar and Edit Action screen now include buttons to set speed and force to min/max values in one tap.
Watch a video on how to install the Multi-Gripper feature: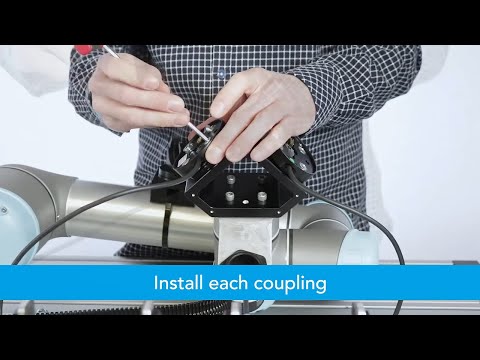 https://www.youtube.com/watch?v=HNoO7U40wrw

Download the new URCaps on our support website.
I'd like to give a special thanks to our beta testers that ensured this new software upgrade is top notch: @Enric from Vicosystems as well as @Gerbert and @Evert from Gibas.
David Gariépy
Integration Coach

Comments
Back to discussions page