Home
›
Troubleshooting
Discussion
Back to discussions page
Force-Torque Sensor is not detected

Answered

/ Most recent by tyty

13

comments
arnoldgauge
Posts: 16
Handy
I've had a few of my UR5Es fail with a C45041 Error about a missing Force-Torque sensor in the last week.  When the first robot failed on Tuesday, we swapped with another unused robot and it temporarily fixed the problem.   The plant just called and said the problem reoccurred on the first robot, and the same problem happened on another robot in the same cell.
The original problem happened on Polyscope 5.9.   We upgraded them to 5.11 with no changes.  Newer robots, still under warranty.   Here is a video of the machine: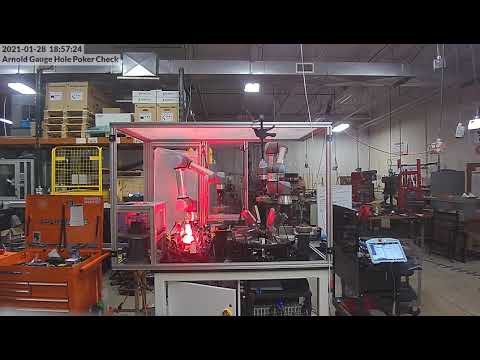 Has anyone seen a similar problem?  The Message in the log and HMI is  ToolA : C450A4: Force-Torque sensor:  Force-Torque Sensor is expected, but it cannot be detected.    
Comments
Back to discussions page