Home
›
General
›
Getting Started on DoF
Discussion
Back to discussions page
Answered

/ Most recent by Amanda_Lee

2

comments
Amanda_Lee
Posts: 24
Handy
This section will gather all the community tips you need to get the most out of DoF. 
Keep an eye out for new ones I will be posting every week! 
Set up your profile:


Add video to your discussions and comments:


Simply add the URL link.

        2. Your video will appear once you click "save comment".

Mention another DoF user by using @ followed by their username:


If you have any questions about the community, go to the ''Newbie Questions'' section:


Adjust your notification preferences to receive emails and/or popups about username mentions and comments: 


Set your category notifications to receive notifications on specific categories:
Vote up ↑ and vote down ↓ discussions, comments and questions to help us showcase the best ones

Add your bio to your profile page. Let the other Pros know your background, daily tasks, hobbies or anything else worthy to share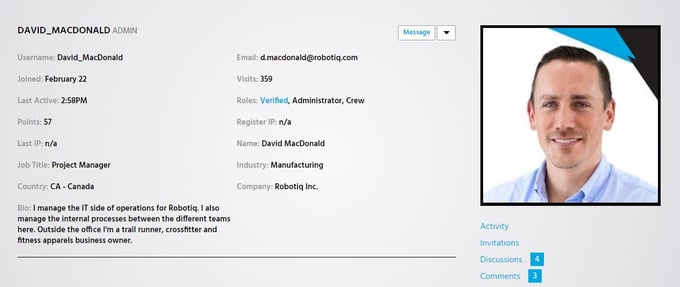 Invite people on DoF by simply going in the invitations section and enter their email address
Watch this short tutorial video on how to send out these invitations: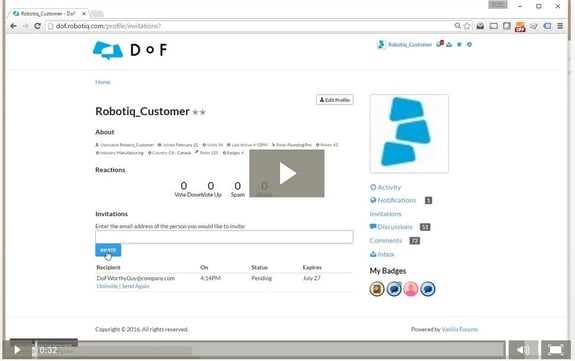 Comments
Back to discussions page