Home
›
Robotiq Products
Discussion
Back to discussions page
Not answered yet

/ Started by Unknown

0

comments
JeanPhilippe_Jobin
Beta Tester VIsion 1.1 Program, Wrist Camera URCap 1.3.0
Posts: 63
Handy
Hi Pros,
The latest product in Robotiq's line-up of Adaptive Grippers was officially launched last week at Automatica. 
Meet Hand-E, the first UR+ electric gripper ready for the new e-Series generation of Universal Robots.
Hand-E's high accuracy and 50 mm parallel stroke make it perfect for precision assembly tasks, while its sealed design ensures reliability in the toughest manufacturing conditions. It also comes with three different fingertip kits and its internal cabling connects directly to the e-Series wrist.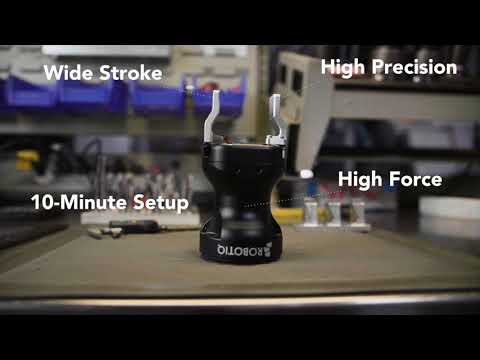 https://youtu.be/Ecodt_nqraE

Refer to the product page of the gripper to know more about its features, or access all related support literature by clicking here. 
Regards,
Jean-Philippe Jobin
Eng., M.Sc. / ing., M.Sc.
Chief Technical Officer / V.P. R&D 
Tagged:
Comments
Back to discussions page