Home
›
Programming
Discussion
Back to discussions page
Auto-Picking Objects With the Wrist Camera and 2-Finger Gripper

Not answered yet

/ Started by Unknown

0

comments
David_Gariepy
Beta Tester Beetle, Wrist Camera URCap 1.3.0, Vacuum Beta tester
Posts: 190
Handy
Hi Pros,
Here's a new program template for you! It contains a script function that allows the robot to automatically pick an object that has been previously taught to the vision system without having to teach waypoints and Gripper actions.
Note that this program template is intended to be used with the parametric teaching method only.

Take a look at the final result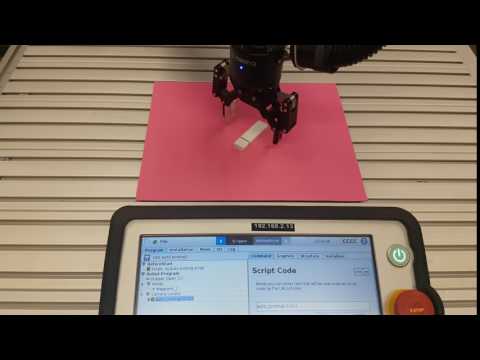 https://www.youtube.com/watch?v=EKvJkeEn5II
Get the program template
here
!
If you have any questions feel free to post below!
David Gariépy
Integration Coach

Comments
Back to discussions page