Home
›
Programming
Discussion
Back to discussions page
Not answered yet

/ Started by Unknown

0

comments
Annick_Mottard
Posts: 147
Handy
Hi Pros, 
Here's the program template of the week! It allows to perform a torque tightening assembly application along UR wrist's Z axis. It can be used in assembly tasks requiring tightening - screwing - of two parts together. This template uses the FT 300 feedback in order to tighten parts up to a defined torque. This allows to have repeatability in assembly where a torque tightening is needed. The FT 300 adds the forces and torques feedback to the robot arm. It is therefore able to complete the assembly task, including torque tightening of parts with the appropriate moment.
Get the full program template 
here
 and take a look at this sneak peek!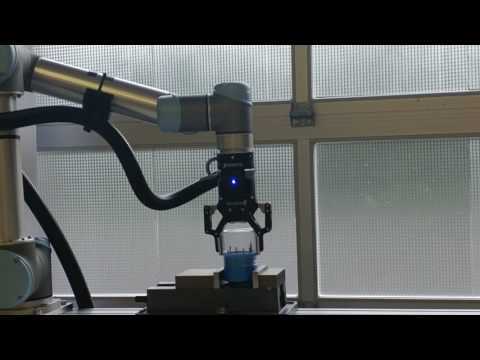 https://www.youtube.com/watch?v=FeIRu3Hn6mo 
Comments
Back to discussions page