Home
›
Programming
Discussion
Back to discussions page
Detecting Thin Objects With the Robotiq 2-Finger Gripper

Not answered yet

/ Started by Unknown

0

comments
David_Gariepy
Beta Tester Beetle, Wrist Camera URCap 1.3.0, Vacuum Beta tester
Posts: 190
Handy
Hi Pros, 
We've got a new program template for you this week! As you may know, the Robotiq 2-Finger Gripper has a built-in feature to detect the presence of an object. The typical fingertips allow the detection of an object with a thickness of about 1.2mm or more.
But now with the help of this simple program template you can detect the presence of thin objects! Get the program template
here
and check out the final result below.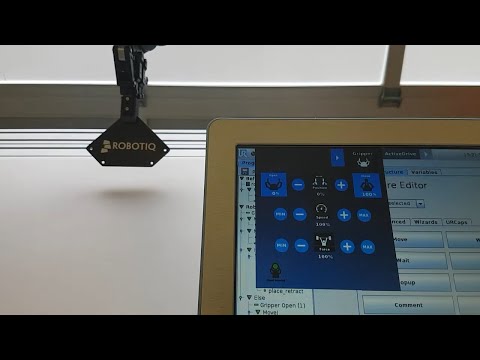 https://www.youtube.com/watch?v=_lbrvV-SJko
David Gariépy
Integration Coach

Comments
Back to discussions page