Home
›
Applications
Discussion
Back to discussions page
Precise orientation of small part detected by the camera

Answered

/ Most recent by David_Gariepy

4

comments
David_Gariepy
Beta Tester Beetle, Wrist Camera URCap 1.3.0, Vacuum Beta tester
Posts: 190
Handy
Hi pros,
Today I want to share with you a project we worked on that require high precision to pick and place tiny object. The part are tiny nuts that need to be detect by the camera and pick by the gripper. The robot then need to insert the nut in a chuck with only 0.5mm of clearance. The camera couldn't locate precisely enough the orientation at such precision level.
We used a trick to give the part the right orientation before the insertion in the chuck. By sliding the nut on an edge, we give the nuts a precise orientation and can then insert it in the chuck with ease.
Watch the process in the following video :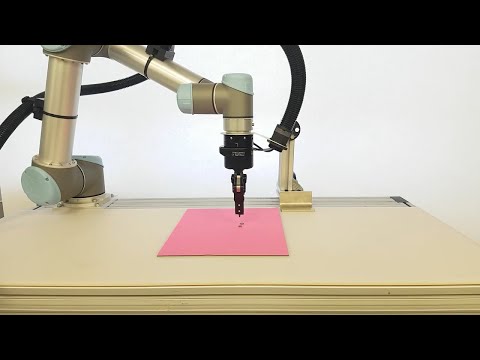 Note that the part is below the require minimum 10% field of view but still can be detected. If you aren't sure application is well suited for our product, send us an email at [email protected], we will be happy to help.
David Gariépy
Integration Coach

Comments
Back to discussions page